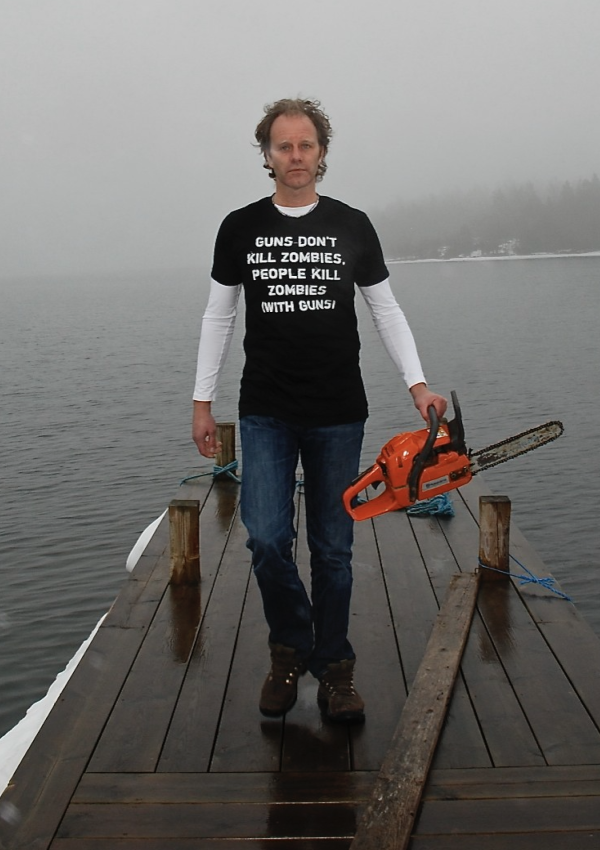 John Ajvide Lindqvist was born in 1968 and grew up with his mother in Blackeberg, a surburb to Stockholm. Summers and holidays he spent with his father in the Roslagen archipelago. His mother was a waitress, his father a fisherman. Regarding his background, John has said: "I´ve got Mozart in my iPod. I know everything about people with Mozart in their iPods, except how it feels. I know very little about working in a hardware store, betting on horses and drinking too much homemade wine, except how it feels. That I know."

From an early age, John had magic as his hobby and entered the Swedish Magic Circle at the age of 13. He partook in several competitions and won the silver medal for close-up-magic in the Nordic championship. In his teens he earned his money working as a street magician in the Old town of Stockholm and in Amsterdam.

Little by little magic gave way to standup comedy. John made his first appearance as a standup at the age of 19 and then had comedy as his livelyhood for twelve years, the last three years mainly as a writer of material for other comedians and for teve and stage.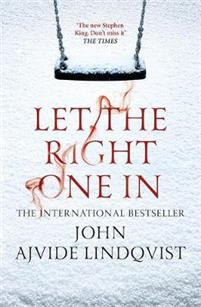 In 2000 John wrote down the simpe idea: "A vampire story that takes place in Blackberg" and seven months later he had completed his first novel Let the right one in (2004). It took several years to find a publisher but the book was a smash hit when it came out and was adapted into both a swedish and an american movie.

The following year saw the publishing of Handling the undead (2005), about how society deals with 2000 dead persons coming back to life. It´s an unconventional zombie story in that the zombies are not aggressive, at least not to begin with.

During this time John had written several short stories and in 2006 these were gathered in the collection Paper Walls (2006) Included in that collection is the story Border that was turned into a movie in 2017. In english the collection goes under the title Let the old dreams die (2013) and includes some extra stories.

Harbour (2008) deals with the disappearance of a little girl and how her father has to confront an islands dark past and the sea as an entity. In Little Star (2010) a baby with an angelic singing voice is found buried in the woods. It´s a story about idol worship and extreme bloodshed that John considers as his best book, alongside with The Kindness (2021).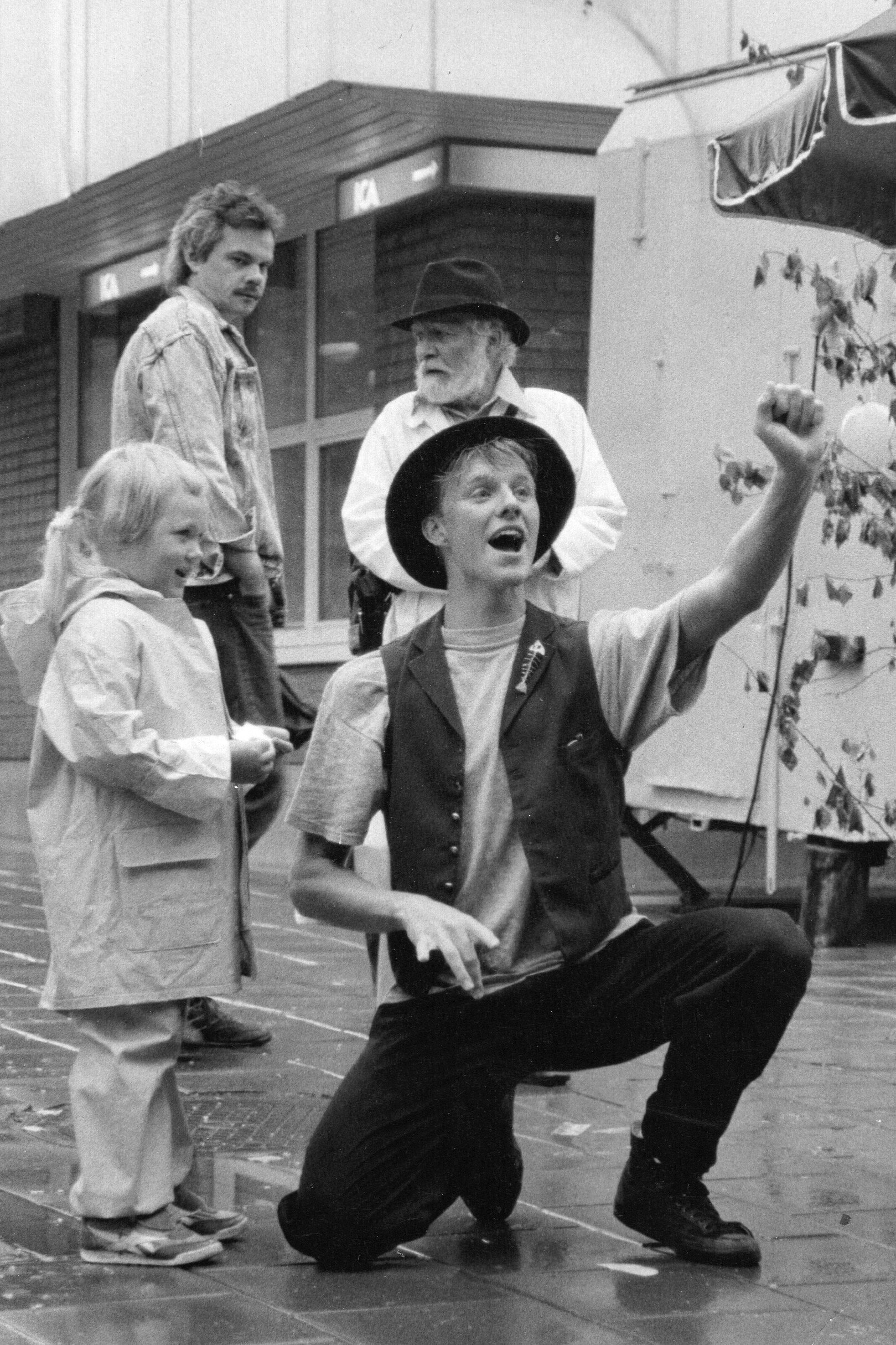 After a few years of writing for film and theatre, John returned to the novel format with I am behind you (2014) where ten people, one cat and one dog together with their caravans are mysteriously displaced to The Field, where shortly-cut grass stretches to the horizon. The book is the first in a trilogy called The Places and the next year the follow-up I always find you (2015) came out. The protagonist, John Lindqvist, an aspiring magician, finds that his neighbours share a secret that has to do with The Field. A black substance in a bathtub can take you there, and on The Field you become what you really are.

Two years later the trilogy was concluded with I am the tiger (2017) a more hardboiled crime story with supernatural elements that deals with a large shipment of cocaine, a wave of suicides in the Stockholm underworld and, once again, The Field. The english titles of the books in the trilogy are borrowed from ABBA:s song "Tiger".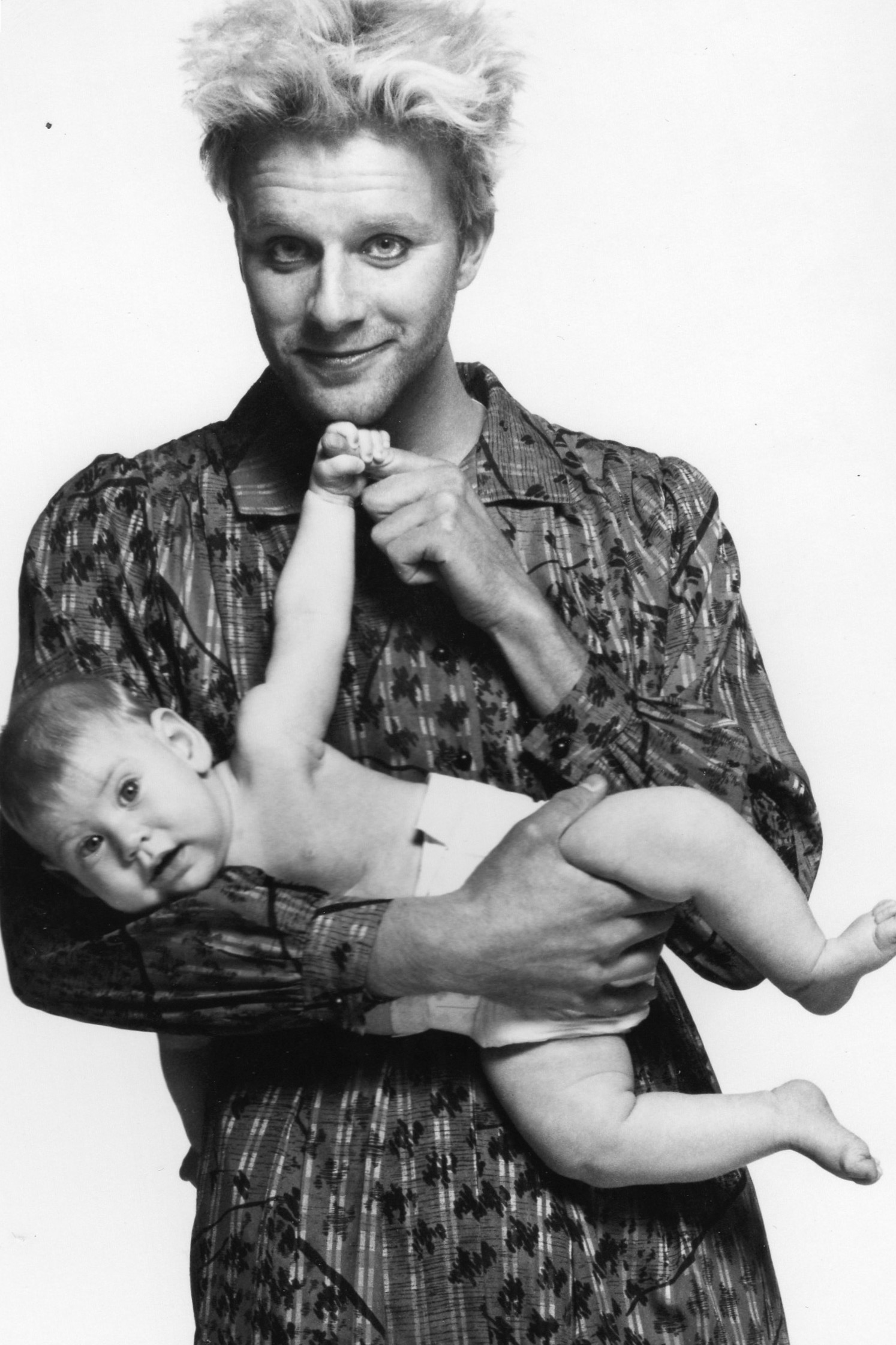 In Fail again, fail better (2018) John shares some of his notes from writing his novels so far, and comments on these notes. It is book about the labours and joys of making up stories for a living, with ideas and tips for aspiring writers.

The Kindness (2021) is Johns most ambitious work so far. A 700+ page novel about the small town of Norrtälje where one morning a yellow container is found in the harbour. Nobody knows where it came from, but its contents will bring malevolent changes to Norrtälje.

Apart from books, John has written teveseries, plays and movies. He has won several litterary prizes and recieved a Guldbagge (the swedish Academy award) for his script Let the right one in (2008). He was also nominated for his script Border (2017). His books are published in 31 countries.

Since 1996 John is married to the writer Mia Ajvide. With her he has a son. Also three bonus sons and six bonus granddaughters. He lives in the archipelago of Roslagen.